Organised by Sail Training International
Supported by Antwerp
The Tall Ships' Races are held every summer in European waters. Each year between 70 and 100 vessels from 15-20 countries, crewed by some 5-6,000 young people from over 30 countries worldwide, take part in this unique event that combines four days of activities in each port with racing or cruising-in-company between ports. During the race series the young crews get the chance to gain experience by sailing with their contemporaries from other countries while facing the physical and emotional challenges that only the ocean can provide.
A 'Tall Ship' is not necessarily one of the glamorous square-riggers. Entry is open to any monohull sailing vessel of more than 9.14m waterline length, provided that at least 50 percent of the crew are aged between 15 and 25 years and that the vessel meets Sail Training International's safety equipment requirements.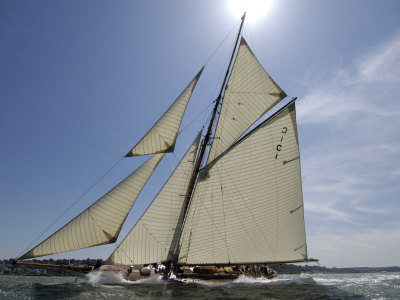 Mariquita under Sail, Solent Race, Br…
Rick Tomlinson
| | |
| --- | --- |
| Gdynia, Poland | Thu 2 July – Sun 5 July |
| Race 1 – six days | |
| St Petersburg, Russia | Sat 11 July – Tue 14 July |
| Cruise in Company – nine days | |
| Turku, Finland | Thu 23 July – Sun 26 July |
| Race 2 – five days | |
| Klaipeda, Lithuania | Fri 31 July – Mon 3 August |