The 
Krunzenshtern
, departing the port of Cadiz during the Quincentennial Tall Ships race in 1992.
The four-masted bark, built in 1926 as the "Padua", is the last vessel of its kind. Built as a cargo-carrying sailing ship, she was one of the Flying P-Liners, the sailing ships of the German F. Laeisz shipping company from Hamburg.
The last Windjammer is still active today, although it has undergone a change in profession and turned training ship. Today the "Kruzenshtern" is the world's second largest sailing ship – second to Russian "Sedov" – and, without a doubt, the most famous ship in the contemporary Russian sailing fleet.
On August 10, 1957 the "Pamir"left Buenos Aires for Hamburg with a crew of 86, including 52 cadets. Her cargo of 3,780 tons of barley was stored loose in the holds and ballast tanks, secured by 255 tons in sacks stacked on top of the loose grain.
On the morning of September 21, 1957, the ship was caught in Hurricane Carrie before having shortened sails. Pamir soon listed severely to port.
Pamir was able to send distress signals before capsizing at 13:03 local time and sinking within 30 minutes in the middle of the Atlantic 600 sea miles west-southwest of the Azores at position 35°57′N 40°20′W
A nine-day search for survivors was organized by the United States Coast Guard cutter "Absecon", but only four crewmen and two cadets were rescued alive from two of the life boats.
The shipwreck was perceived as a tragedy around the world and received extensive press coverage. This event signaled the end of an era, that of the great cargo-carrying sailing vessels, the "Cape Horners".
Amazon.com Widgets 
It would seem surprising that as the 21st century dawns, amidst the surge of new technologies in the age of globalization, great wind powered vessels are still crossing the oceans based on the same principles used for more than 6000 years. Even more surprising is the fact that year after year the list of tall ships is constantly being increased with new constructions.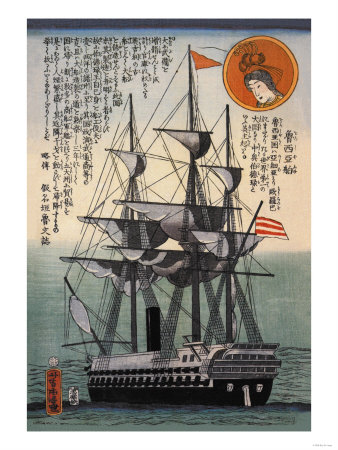 Portrait of a Russian Ship