0
A hundred or more years ago when engines took over from sailing ships, there was no great interest in returning to sail as a means of transport. It was slow, too weather dependent and needed a large able bodied crew to hoist and trim the sails. Good for explorers and pirates of the past but, quite surprisingly, they are not just elderly relics of times that have passed.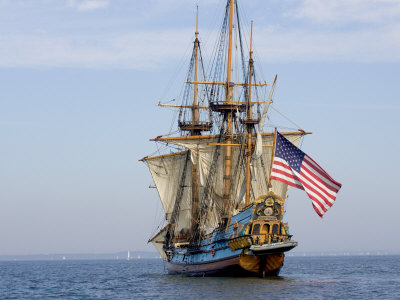 Tall Ship the Kalmar Nyckel, Chesapea…
Scott T. Smith


Their filled sails, massive masts and lengthy wooden hulls still draw flag waving crowds at the increasing number of sailing events designed for them and hosted in ports far and wide. As a result, a new tall ship industry has developed and grown to meet the needs of adventure-thirsty sailing enthusiasts who love things from the past.
The 2012 nautical calendar shows how appealing these vessels are.

Only a month ago, a whole fleet of tall ships sailed into Manhattan Harbour in the USA in an awe inspiring celebration that remembered 200 years since the 1812 war, which was the basis of the 3-year conflict that raged between America and the ailing British Empire.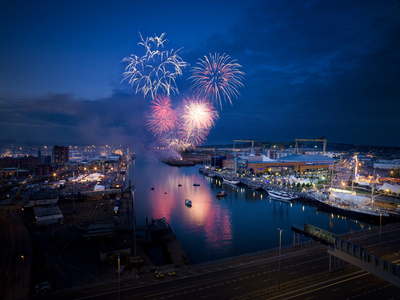 Firework Display at Belfast Tall Ship…
Chris Hill


Only a week passed by and,. in Britain, Queen Elizabeth II was out celebrating her Diamond Jubilee watching a huge flotilla of 1,000 vessels, which included many tall ships.

Maritime fanatics who plan to visit London throughout the Olympics will have the opportunity of sailing down the river Thames and passing key Olympic venues on the way on one of the 16 tall ships that have been commissioned for the extravaganza.

The largest will be the 3 masted "Oosterschelde", a 1918 Dutch cargo carrier that was subsequently adapted in the 1930's to a modernised sailing boat.

These types of events aren't the only times the onlooker can encounter a tall ship as there has been a mushrooming in enterprises offering holidays on such boats. The fastest selling sailing excursion this year takes its passengers from Newfoundland to Britain, calling at Greenland and Iceland. The tall ship is the 55 meter-long replica of an old barque named "Lord Nelson." Once advertised, the trip was sold out in just 3 days. Another popular trip is a two-month sailing journey from Latin America to South Africa with a visit to Antarctica.

This year, in July, heralds the 20th year of "Les Tonneres de Brest," a famous maritime festival taking place in Brittany. Here, tall ships line the horizon in a manner rarely seen today in the maritime world. It proves to those lovers of the sea and its maritime heritage that has staged wars, carried explorers and ferried passengers to far-flung places that their history has not been forgotten and will live on like the great oceans that have been sailed with winds as their gift.






July 3, 2012 | Alison Williams