French win at last in Gruelling Volvo Ocean Race
0
The French team on "Groupama" were ecstatic when arriving just behind Emirates Team New Zealand's "Camper" in the ninth and final leg of the gruelling globe encircling Volvo Ocean Race, which saw the remaining competitors sail into Galway Bay in Ireland overnight to be greeted by a huge crowd of Irish onlookers.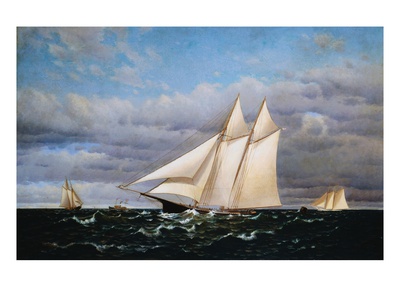 America's Cup Race
Francis Augustus Silva


Groupama's timings in the nine legs saw them build up a 24 point lead over Camper despite them arriving in second place into Galway. Although there was still one in-port race to be completed, the points lead could not possibly be made up by Camper.

French skipper Frank Cammas was absolutely ecstatic about the win, especially as he said that both the boat and the team had not set out as favourites in the race when they had left Alicante the previous year and had found the entire race a steep learning curve. It was the first French win in the any fully crewed round the world race since Lionel Péan led his team on "L'Esprit d'Equipe" to win the 1985-86 Whitbread Race, which was the precursor to the Volvo Ocean Race.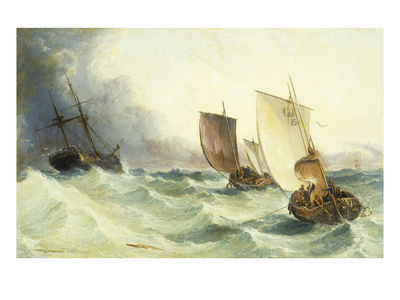 A Race for the Derelict
Arthur J. Meadows


Cammas said that he had thought that "Team Telefonica" was going to win the race overall on overall performance, but thought that there was little difference in the strengths of the four leading boats and the race conditions were sufficiently challenging and changeable that any one of the boats could have won in the end.

The last leg saw relatively light conditions and a change of both tactics and positions in the final hours by the race leaders. As the wind lightened and shifted to the South, both Camper and Groupama gybed and overtook Puma and Telefonica, the American and Spanish boats, which were originally in the lead.

Camper was first into Galway, which not only secured a second overall place for the kiwi team, but was a sweet reward for them as it was the only leg in the entire race that they had actually won.

Camper skipper Chris Nicholson said that he thought that his team was going to win the final leg even before they started and said that it was his team's way of saying "thank you" for the way they had performed so well together over the race duration.

The event finale in Galway certainly proved a popular event with tens of thousands of supporters, fans and curious onlookers thronging the docks as the boats arrived. One of Groupama's team members was the top offshore Irish sailor, Damian Foxall, who got a particularly rousing reception from the crowd.

The race arrival is part of a week's celebrations in Galway Bay with many other sailing events taking place and even an opportunity for some of the politicians to show their face, make a speech or two and hopefully raise their approval ratings in what has been an economically troubled period for the "Emerald Isle".









Tags: America Cup Race, Francis Augustus Silva, Galway Bay, Volvo Ocean Race


July 10, 2012 | Alison Williams